Let me guess! You were updating your WordPress site or plugin to a newer version and it took forever to update…or maybe same happened with WordPress' automatic update features, and now all you're left it with following maintenance message on your WordPress:
[alert style="white"]Briefly unavailable for scheduled maintenance. Check back in a minute.[/alert]
Looks scary, right? Don't worry it's not scary at all. In fact, it's easy to fix a failed WordPress update. All you need is the FTP access to your site.
Just visit your FTP or file manager, and delete the .maintenance file from the root of your WordPress installation.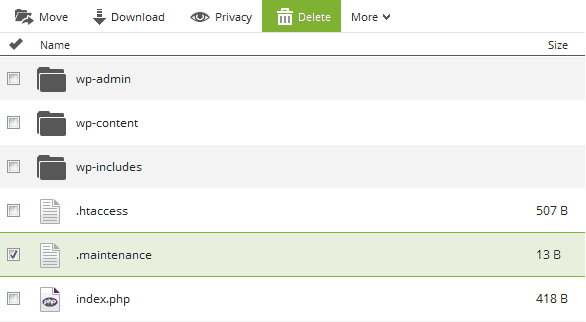 Now you're good to go. Seriously, that's it! Your WordPress is back to normal now :)