In last post, we showed how you can display recent posts in your Blogger blog in bunch of different styles. Today, I'll show how you can display recent comments in Blogger without any heavy code. We will just use Blogger's official feed widget for this task.
Navigate to your Dashboard > Layout > Add A Gadget > Feed Widget. Enter the feed URL of your blog's comment:
http://YOURSITE.blogspot.com/feeds/comments/default
and click on Continue.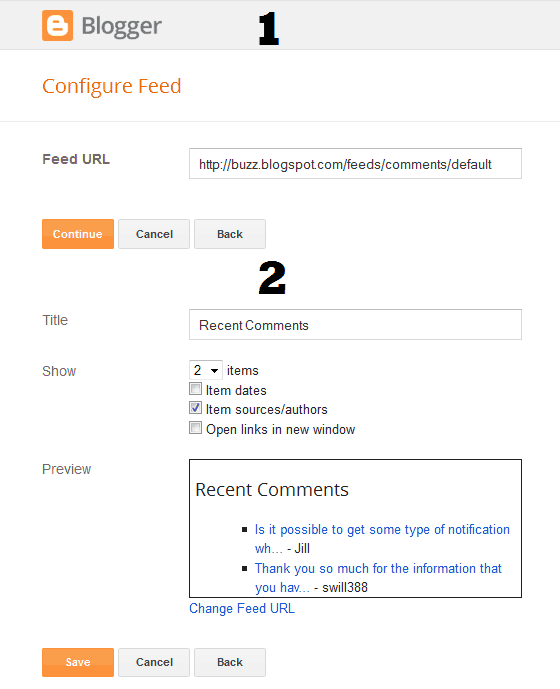 Now, just configure the display settings of the posts. You can set the comment numbers, widget title and more settings.