Ghost is an open-source blogging platform, which is created by a small, Non-Profit Organization called the Ghost Foundation. The team is being led by John O'Nolan, who originally introduced the idea of creating the Ghost platform. The deal decided not to fork open-source platform WordPress and instead built its platform on the Node.js.
Introducing Gust: Ghost Admin Panel For WordPress
Gust is a port of Ghost admin panel for WordPress. This plugin is created and managed by Arūnas Liuiza. It brings a lot of Ghost features into your WordPress, and is bringing more and more with every update.
Gust brings you Ghost's sleek login page to WordPress. This will be the login page of your WordPress' Ghost inspired admin panel.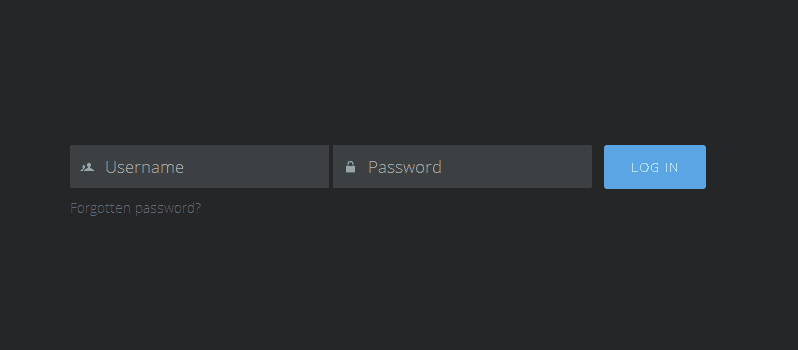 Gust's dashboard features posts. It gives you ability to publish, draft and schedule posts with a user-friendly layout. It's really fast!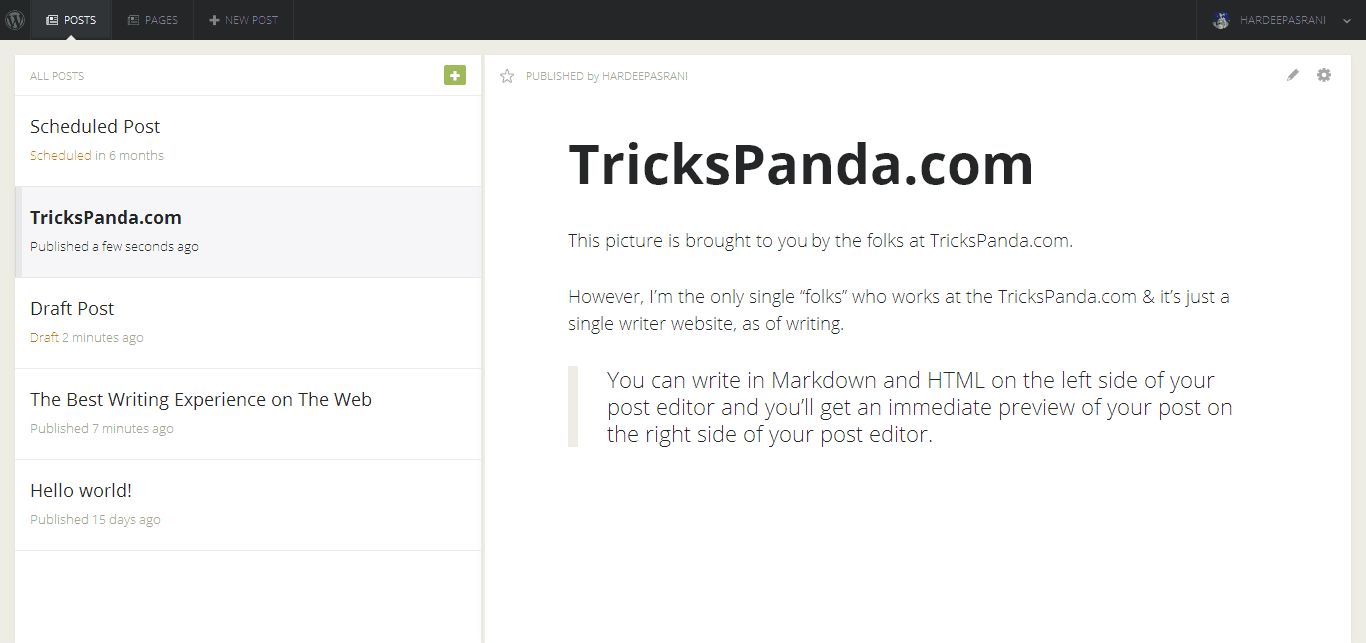 Gust's post-editor will give you an instant preview of your posts. You can write in Markdown and HTML on the left side of your post editor and you'll get an immediate preview of your post on the right side of your post editor. If the viewport is too small to display both sides, the live preview is then tabbed: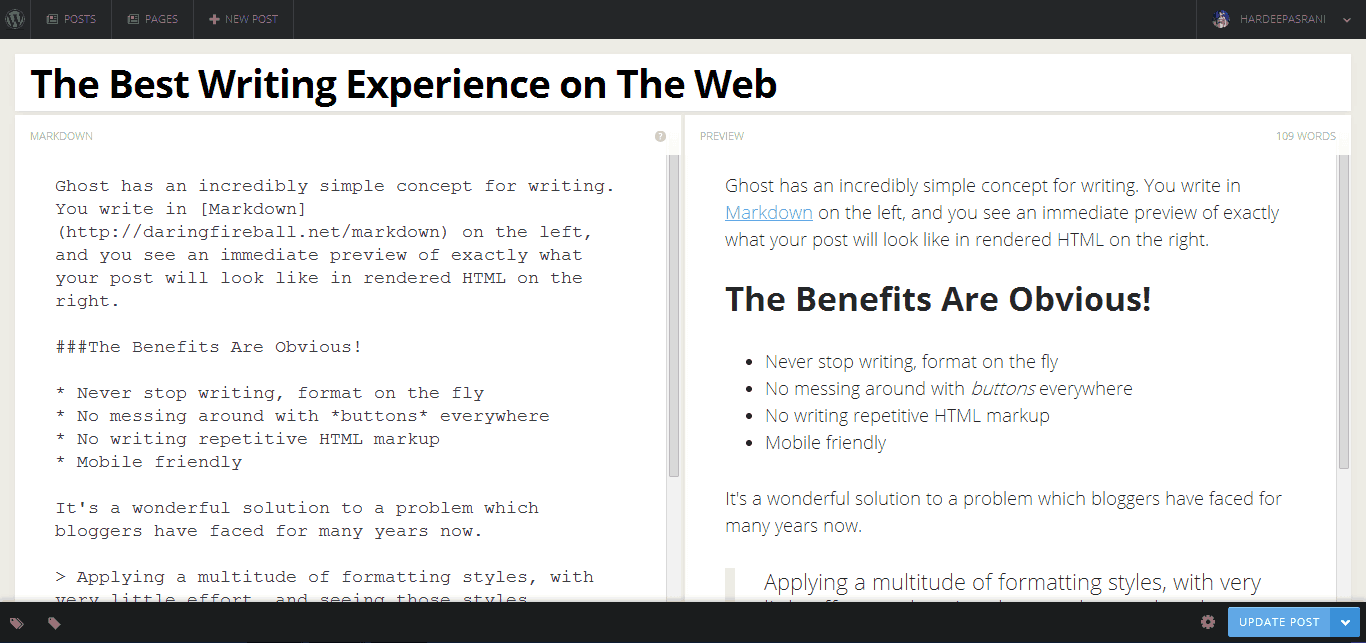 Gust gives you Ghost style options to add category, tags and other meta info to your blog posts. You can do it all from the footer bar of your post editor.

It's also a great way to run a multi-author blog, by only allowing your authors/contributors to write and submit posts from the Gust's admin panel. As of writing, Gust contains following features:
Posts/Pages Markdown editor
Media upload integration
Post tags support
Post category support
Post scheduling support
How To Install Gust
It's now time to install Gust to your WordPress. Some users really get lost in how to run the Gust plugin after installing it. Don't worry. I'm here to tell you how.
Click here and download this plugin. Visit your WordPress' plugin page and install this plugin.
You can also install this plugin from your WP's plugin directory.
After installing, activate the plugin through the 'Plugins' admin menu in WordPress.
After activation this plugin, you can visit Gust's admin panel by visiting: yourdomain.com/gust. Gust requires PHP 5.3 or higher. You can update your hosting's PHP version by visiting your hosting account's admin panel or by calling the customer support.
I really like this plugin and I guess it'd use it for my personal blog when I'll migrate it to WordPress. I'd be nice to see if Liusiza could create a full PHP version of the Ghost platform to use it without WordPress.