Favicon is the small 32×32 or 16×16 pixels .PNG, .GIF or .ICO format image, which appears on the address bar or tab of your browser accessing the site or next to the site name in your bookmarks list. I have previous posted about how important it is for your website to have its own custom favicon.
In this tutorial, I'll show you how you can add a favicon to Blogger blog within 5-minutes. It's extremely easy to add a favicon to your Blogger template.
How To Create A Favicon
You can easily create a favicon for your Blogger on Photoshop or another image editor that you have. You can also browse a favicon for your website from favicon.cc or favicon.co.uk.
Adding Favicon To Your Blogger
Go to your Dashboard > Layout, and edit the Favicon widget. A pop-up window will appear with the option to upload a favicon image for your Blogger blog.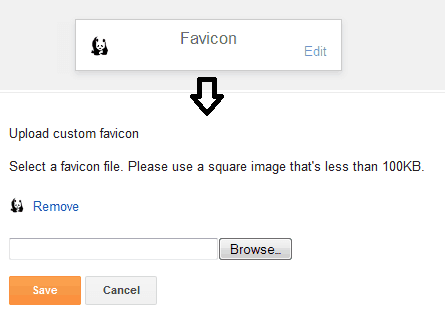 Browse and image and click on the Save button. That's it!