There are tons of services which gives you custom contact forms to add on your Blogger blogs. Why use other forms when you can use Blogger's own official contact form widget?
Blogger's contact form widget is not a fully functioned contact form widget with tons of actions, but a simple contact form with three options – name, email & message. It's worth noting, it's an AJAX form with stylish Google UI. In case you can't find the contact form widget, I'll show you how to add contact form widget to Blogger.
Go to your Dashboard > Layout > Add A Gadget > More Gadgets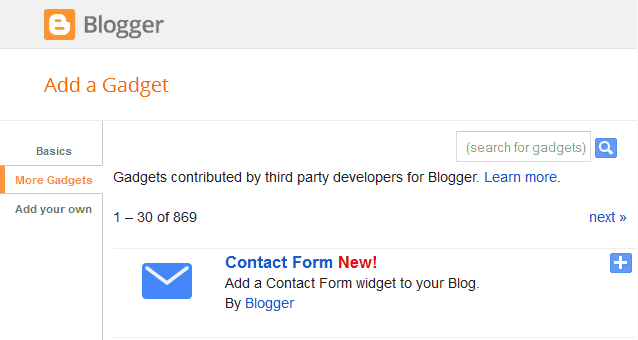 Choose Contact Form gadget, give it a suitable title, and click on Save button to add this gadget. That's it!